Project Experience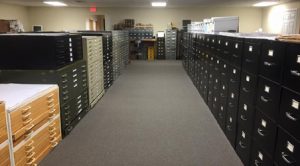 Owen Haskell Inc. has extensive project experience. We operate in both the public and private sectors providing surveying services to an ever-increasing portfolio of clients.
In providing such services Owen Haskell's prime objective is to create continued long-term partnerships delivering innovation and best-practice.
Owen Haskell Inc. has provided advice and services for a variety of public and private developments.
We have a wide experience of projects within the industrial sector.
For further information on our project experience please feel free to contact us.
Town line survey for South Portland and Scarborough, ME., Boundary & Topographical survey for the expansion of South Portland High and the Landfill closing.
Boundary and Engineering surveys for Scarborough Fire and Police Stations.
Engineering survey for the Waterville/Winslow bridge spanning the Kennebec River, including all surveying, wetland locations, hydrographic surveys, boring layout, and field check of aerial photography.
Boundary surveys and plan review for Florida Power and Light purchase of Central Maine Power assets.
Engineering survey for topography, aerial photogrammetry, ground control, utility, and right of way location of Maine Turnpike and Jetport Interchange.
ALTA survey for the Middlesex Turnpike in Burlington, MA.
GPS surveys in Waltham, Fall River/New Bedford, MA.
Topographical, wetlands, and as-built surveys at the Cohasset, Havervill, Milton, Salisbury, and Wayland, MA., Landfills.
Construction layouts and hydrographic surveys in Bath and Portland, ME.
ALTA surveys in Boston, Braintree, Needham, MA. and Killington, CT.
Tower site surveys in N. Taynham, S. Middleboro and Weymouth, MA.
Transmission line surveys in Kittery, York, and Elliot, ME.